London Black Cab PHOTO BOOTH
Black Cab Photo Booth for hire throughout Somerset, Bristol, Bath, Wiltshire, South Wales and other areas by arrangement. Fully insured and ready to make your event truly memorable.
The London Taxi is as British as afternoon tea, and we wanted to preserve a slice of motoring history for all to enjoy. We asked a professional set designer to turn our cab from standard passenger car into a theatrical extravaganza, fitted with a magic mirror system that allows HD photographs to be taken and printed instantly. What better way to liven up a birthday party or guarantee plenty of hilarious memories at your wedding than hiring our Black Cab Photobooth?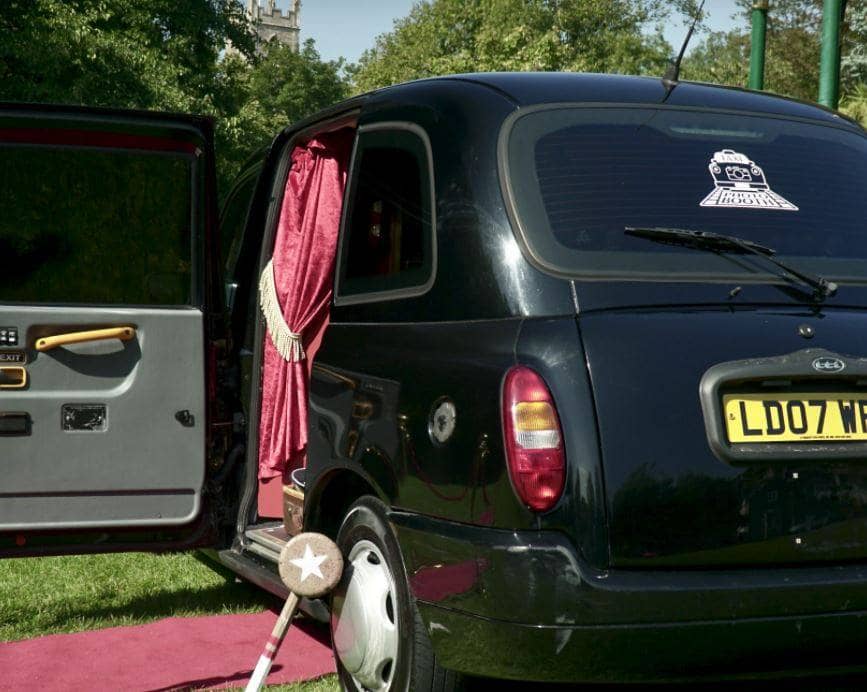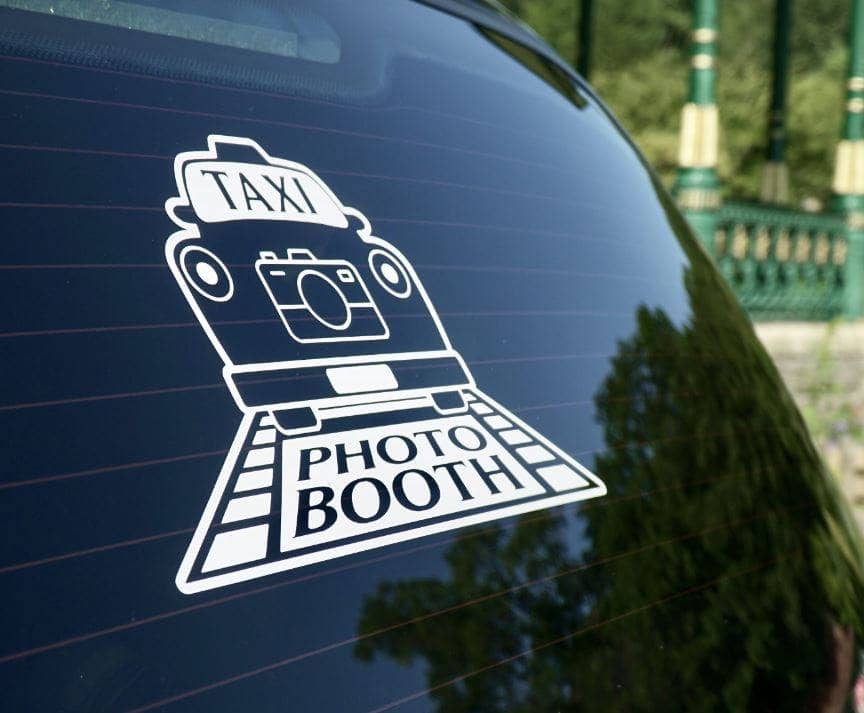 We provide a vintage suitcase full of props, such as hats, spectacles and costume pieces, and guests are invited to loose their inhibitions, flag down our black cab photobooth and make memories with friends and family. The taxi is driving to your chosen venue, and can be used indoors or undercover (where access allows). The driver is full trained and conversant with the operating system, so you don't need to worry about learning how to use the system. It's ready to go; you just need to choose your pose and smile for the camera!
What's Included?
Traditional LTI TX4 Black Cab with illuminated interior
HD magic mirror photographic system
Full colour professional photograph printer
Two prints of your favourite photos
Every image saved to a USB memory stick for you to keep forever